The idea behind Who Won the Week is to give you the opportunity to select who (or what) you think "won" this past week. Your selection can be anyone or anything — politicians, celebrities, athletes, authors, bloggers, your friends or family members, books, movies, TV shows, businesses, organizations, whatever.
I will be posting this prompt on Sunday mornings (my time). If you want to participate, write your own post designating who you think won the week and why you think they deserve your nod. Then link back to this post and tag you post with FWWTW.
This week's Who Won the Week winner is someone you probably never heard of. His name is Alexander McLeish of Massachusetts. He was recovering from open heart surgery and received a get well card from a friend. In that card were three scratch-off tickets.
As McLeish scratched off the letters on the crossword lottery ticket, he revealed the word "heart" on the bottom row of the puzzle. That scratch off card was a winner. But not just a winner, a $1 million winner!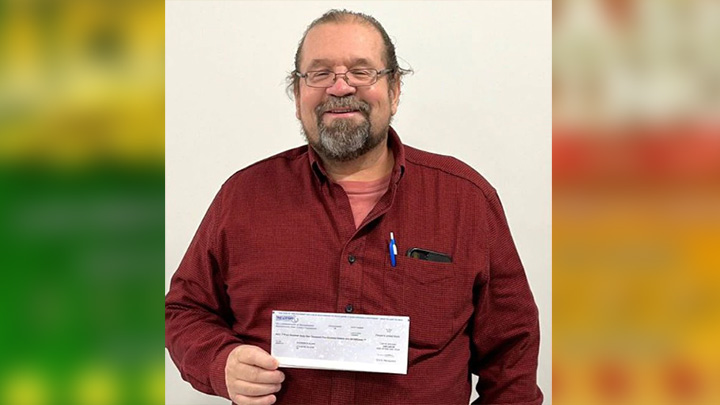 According to the Massachusetts State Lottery, there are only 10 total prize winners for that amount on the $20 lottery ticket. The odds of McLeish winning $1 million were literally one in a million.
This was actually the second time that the same friend had gifted McLeish a lottery ticket that turned out to a be winner. The first time was for McLeish's 60th birthday, and he won $1,000.
McLeish said he plans to give some of the money to his adult sons and some to the friend who gave him the get well card with the scratch tickets in it.
So congratulations to you, Alexander McLeish. I hope you're recovering well from your surgery.
What about you? Who (or what) do you think won the week?