Wouldn't you like to expose your newer readers to some of your earlier posts that they might never have seen? Or remind your long term followers of posts that they might not remember? Each Friday I will publish a post I wrote on this exact date in a previous year.
How about you? Why don't you reach back into your own archives and highlight a post that you wrote on this very date in a previous year? You can repost your Friday Flashback post on your blog and pingback to this post. Or you can just write a comment below with a link to the post you selected.
If you've been blogging for less than a year, go ahead and choose a post that you previously published on this day (the 18th) of any month within the past year and link to that post in a comment.
---
This was originally posted on November 18, 2017.
New Speak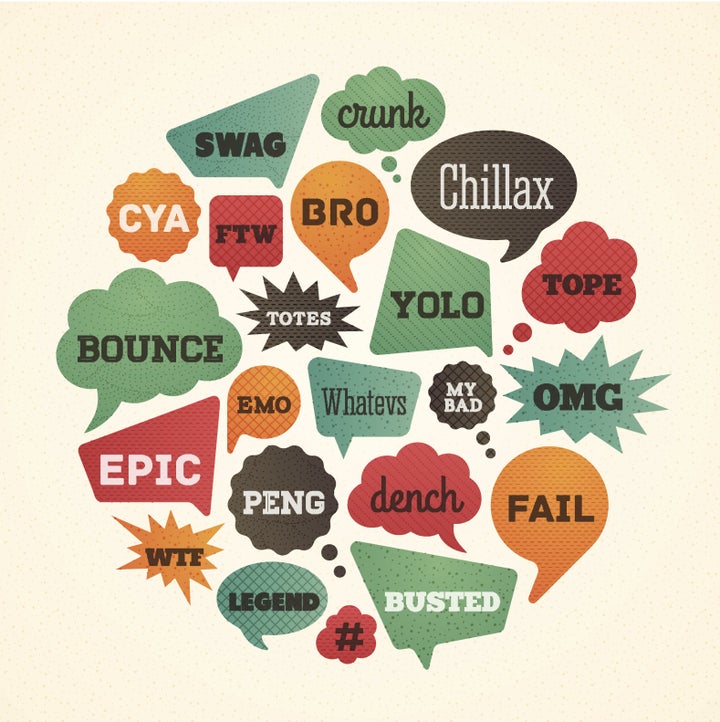 "That's totally atmospheric," the teenage daughter said to her father.
"Yeah," said her brother. "I'm totally down with that."
"I'm gonna be throwing some kinda shade at my squad once they find out we scored those tiks," the girl said.
"That arena's gonna be totally lit," the boy said.
The father had been listening to this back and forth between his son and daughter and was scratching his head. "Excuse me," he said. "But are you happy I was able to get you two tickets for that concert or not?"
"No, Dad, it's super Gucci," the boy said.
"Hundo P, bruh," the girl said. "Totally goat."
"Definitely dope," the boy said.
"What language are you two speaking?" the father said. "It's certainly not the English I know."
"You need to get woke, Dad," the boy said.
"Yeah, Dad," the girl said. "I can't even!"
The father sighed. "Whatever happened to a simple thank you?" he asked.
Finally his daughter came up to him, put her arms around his neck, and said, "Chillax, Dad. We're totally turnt."
"Totally," he said, and smiled at her.
---
Written for today's one-word prompt, "atmospheric."